HYLOMAR M 300ml cartridge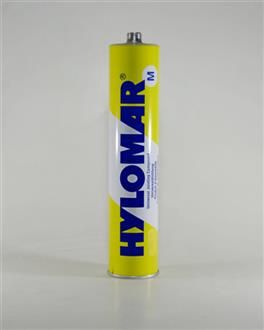 HYLOMAR M 300ml cartridge
HYLOMAR THE original UNIVERSAL JOINTING COMPOUND
Specified worldwide by original equipment manufacturers for over 40 years.
The ONLY manufacturer of Hylomar®.
Easy to use.Unlimited assembly time.
Easy to disassemble components sealed with Hylomar.
Use on metal to metal joint surfaces to replace conventional pre-formed gaskets.
Use as a gasket dressing to improve the sealing performance of the gasket and to assist gasket alignment during assembly.
Use as a non-curing thread sealant.
Resists vibration.
Approved for use in the following industries: automotive engines, transmissions, motor cycle engines, power generation, electric motors, pump manufacture, valve manufacturing, refineries, industrial radiators, tractors, marine engines, railways, paper and machinery and non-aerospace industries.

Non-setting jointing compound.
Temperature range -50°C to +250°C.
Resistant to fuels, oils, coolants and gases.